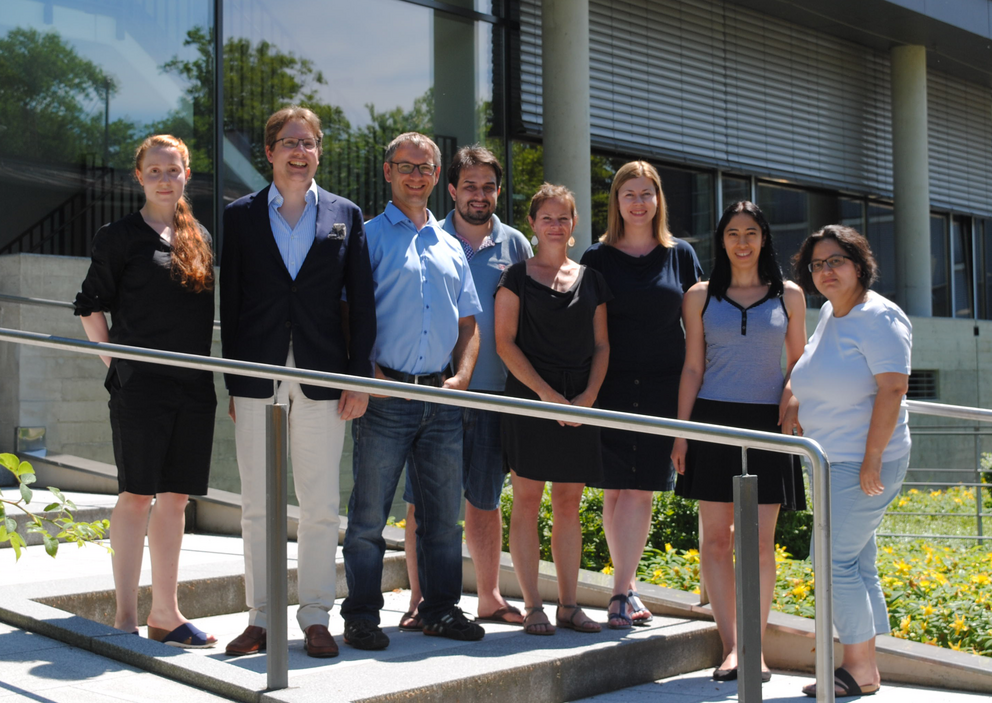 You can find most of the Chairs' team and offices on the 2nd floor of the ITZ building. Be sure to check office hours before hand or make an appointment through the secretary.
Bio: Stephanie Pauli
Stephanie Pauli is a foreign language correspondent and since November 2014 secretary at Prof. Handschuh´s Lehrstuhl für Informatik mit Schwerpunkt Digital Libraries and Web Information Systems, as well as part of the team for administration, sustainability and dissemination of the EU-projects MARIO and SSIX. Although, originally from Passau, she lived and worked several years in Chile - in public administration, tourism and intercultural management - before finding her way back to Passau.
Bio: Dr. Jelena Mitrović
Jelena Mitrović is a post-doctoral researcher and lecturer at the University of Passau. She holds a PhD in Natural Language Processing, an MSc in Information Science and an MA in Modern Greek Language and Literature with minors in Ancient Greek and English, all from the University of Belgrade, Serbia. Jelena is a founding member of the Group for Language Resources and Technologies at the Faculty of Mathematics, University of Belgrade, where she started her work on NLP tools and resources related to Computational Rhetoric, Computational Semantics, Digital Humanities and Computational Lexicography. Before embarking on the wonderful journey of Natural Language Processing, Jelena worked as a book translator and interpreter, and as an Information Specialist at the University Library of Belgrade, Serbia.