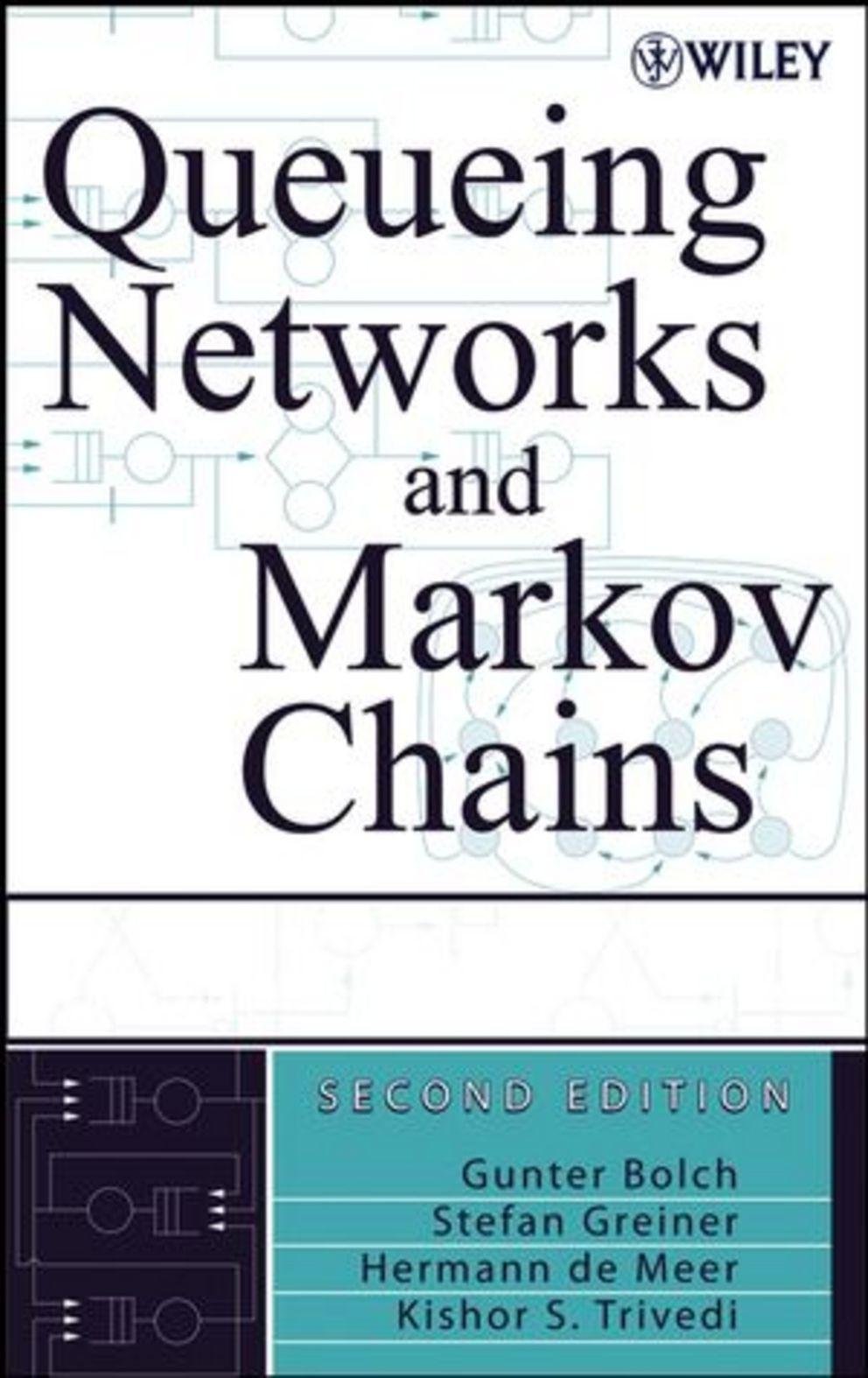 Modeling and Performance Evaluation with Computer Science Applications, 2nd Edition
Gunter Bolch, Stefan Greiner, Hermann de Meer, Kishor S. Trivedi
ISBN: 0-471-56525-3
Hardcover, 896 pages, April 2006
"I can recommend this book as text for a course in queuing theory or performance analysis...also an excellent research book to have on the shelf or in the library." (Technometrics, February 2007)
"A valuable addition to the libraries of experienced practitioners, and an excellent course resource for students." (CHOICE, November 2006)
"Thoroughly updated with new content, as well as new problems and worked examples..." (Zentralblatt MATH, April 2007)
Performance analysis seeks to discover the information bottlenecks in a computer system, and allows the system designer to create an optimal system for a specific need.
Starting with basic probability theory, this second edition moves to the more complicated topics of queueing networks and Markov chains, using applications and examples to illustrate key points.
Includes updated content that has developed in the past four years.
The following errata have been reported so far.
A Problem Solution Book containing sample solutions to all problems given in the 2nd Edition is available.
Preface to the Second Edition
Preface to the First Edition
1. Introduction
2. Markov Chains
3. Steady-State Solutions of Markov Chains
4. Steady-State Aggregation/Disaggregation Methods
5. Transient Solution of Markov Chains
6. Single Station Queueing Systems
7. Queueing Networks
8. Algorithms for Product-Form Networks
9. Approximation Algorithms for Product-Form Networks
10. Algorithms for Non-Product-Form Networks
11. Discrete-Event Simulation
12. Performance Analysis Tools
13. Applications
Glossary
Bibliography
Index
Thorough revision of all chapters
New chapter on discrete-event simulation
Update and addition of many examples and problems
Extension of parameter estimation methods
New material on non-Markovian and fluid stochastic Petri nets
Solution techniques for Markov regenerative processes
Now (briefly) covering self-similarity, large deviation theory, diffusion approximation, hierarchical and fixed-point iterative models
Addition of applications on current topics (e.g., wireless system performance, Internet performance, J2EE applications, Kanban systems performance)
Update of tools chapter
Update of bibliography